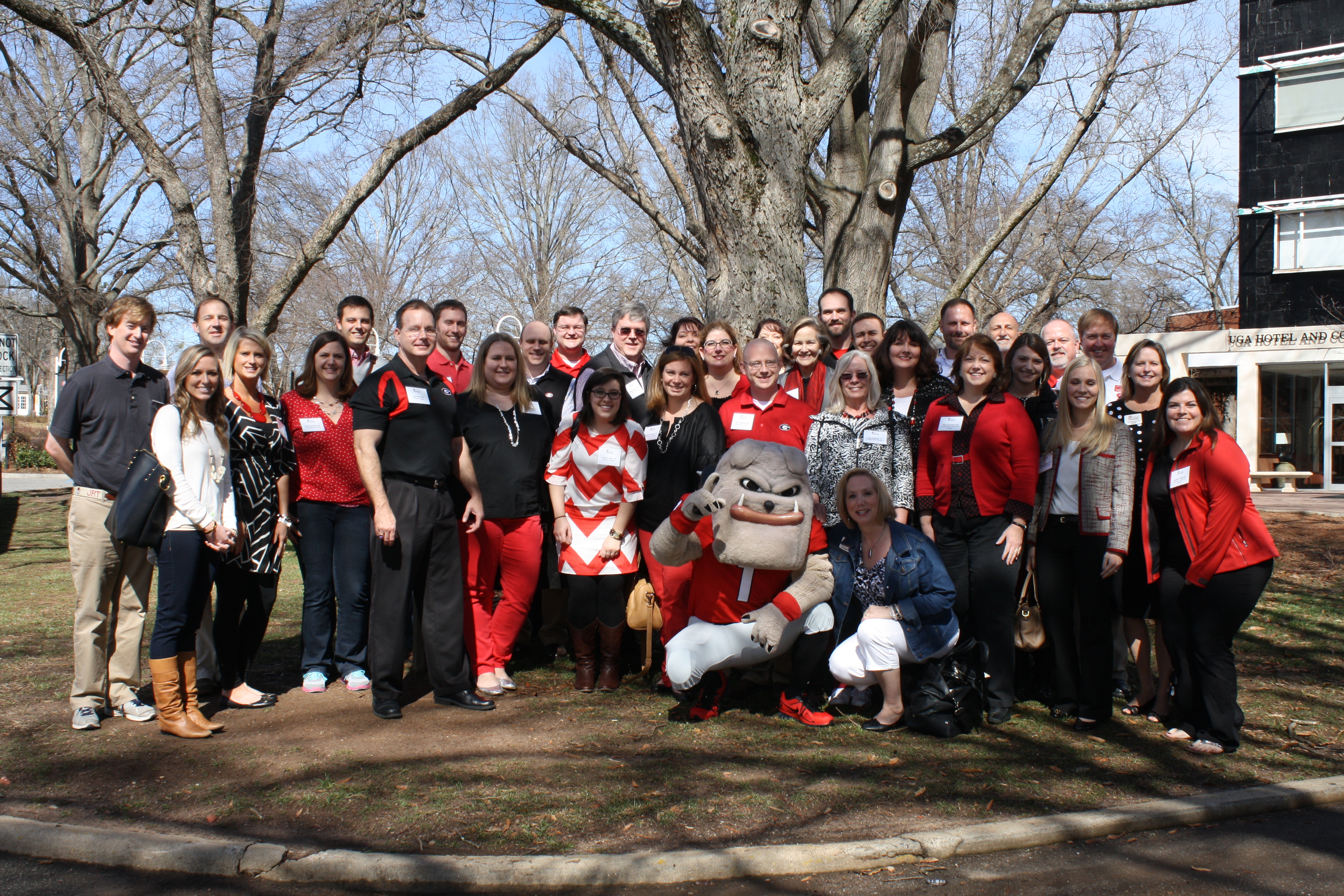 The 2016 Alumni Leadership Assembly will take place in Athens on February 19-21. The deadline to register is January 15. There is no cost to register, and hotel and food expenses for the weekend will be covered by the UGA Alumni Association. If you live more than 300 miles from Athens, you will receive up to $200 to cover travel expenses. To book a room at the UGA Hotel and Conference Center, please call 706-542-2134 and use the code ALA16. You can also go to UGAhotel.com and use the same code, ALA16.
Alumni Leadership Assembly (ALA) is a weekend full of opportunities for UGA alumni chapter leaders to see and learn how UGA has grown since graduation. The gathering offers unique opportunities for individuals to connect with current students and other chapter leaders while further developing the leadership and organizational skills to lead an alumni chapter. Not only will attendees leave ALA with the tools to improve their chapters, they will also develop relationships with other chapter leaders from across the country.
Questions? Email alumnichapters@uga.edu.
Stay connected with this year's ALA festivities whether you are attending or not by tagging #ugaALA!